Section profile
It works a variety of, and there is a variegated occupational category in Miyazaki. I introduce our business of every day here.
I think that it can feel the atmosphere of the company named Miyazaki a little because of content of the work, company scenery, and employee's characters.
Sales Department
Sales of the productive machine for special steel wires, wire ropes, cold drawn shafts, electric wires and mild steel wires is the main force. A customer is the maker of steel manufacturing, wire rope and electric wire, tire cord, cold drawn shaft, fastener, welding rod and mild steel, etc.,- which is a company representing Japan. The operating canvass for sale to those customers serves as main business. It begins from promotion of a machine product and goes into an inquiry, an arrangement, an quoting, and a business talks. Overcoming many competing makers including overseas and the joy when resulting in an order received cannot be expressed to the man, it is the highest real thrill that can taste only a sales department member.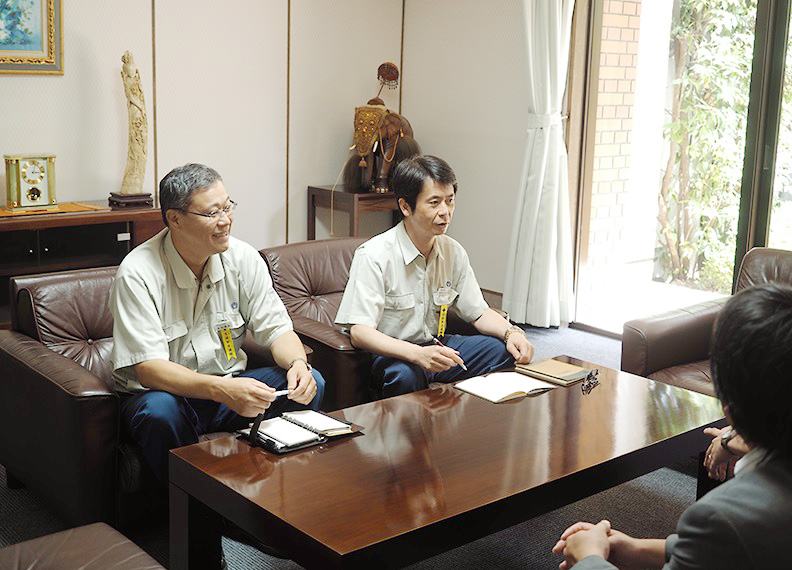 General Affairs Department
General affairs department is devided into the administration division which takes charge of labor, educational personnel affairs, stock business, various general affairs, safe health business, etc., and the accounting department which takes charge of accounting and financial affairs. Any section is an unsung hero for business of the whole company to be carried out smoothly. Although something to worry occurs since it is carrying out well and it is concluded that it's natural, daily work is tackled with the spirit of being a core of our company.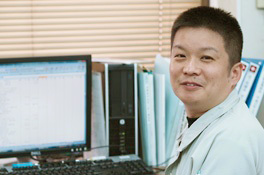 Human Resources Education Department
The work of the Human Resources Education Department is the research and planning of personnel policies, the planning of educational policy, the work related to recruitment related work / human rights, the safety, sanitation, disaster prevention business etc. to prevent occupational accidents. Among them, we are focusing particularly on human resources development, based on the training of new employee education and stratified education, training is conducted throughout the year and based on the training of voluntary active human resources who act on their own initiative I am working on human resource development. Based on the "safety first" policy, we are also working to prevent employees' accidents and disasters so that occupational accidents do not occur through safety and health activities.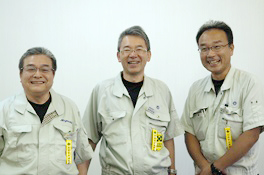 Engineering Department
We propose our designing machines which suited the customer's needs first and just offer the machine "only for each customer" having fully incorporated demand of a customer in it. Therefore, although each machine becomes uniform one article, a basic design concept is not broken down. Designing and development of the machine in which the technical capabilities and know-how of our company has been employed efficiently are performed.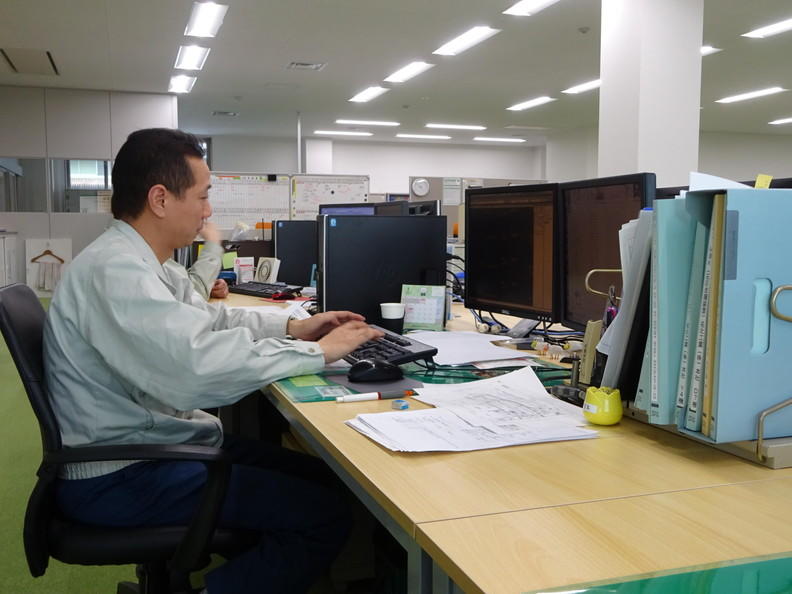 Building Division
Although there is difficulty which manages time for delivery, quality, and a price since it is engaged from arrangements of the parts of a machine series to delivery. We feel very delightful, when the machine is composed with the parts which we arranged.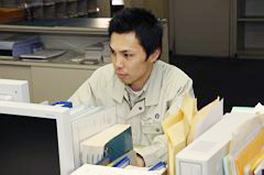 Manufacturing Department First division
Manufacturing Department First division is a professional group of machining. The machine, which each operator takes in charge of, is filled with their earnestness, and a highly precise machine parts are made. Although it may be called the tough nut of an artisan spirit, our pride is taken in its work. These days, a young generation is gradually becoming in the main part and the promising and expected workplace in the future is established.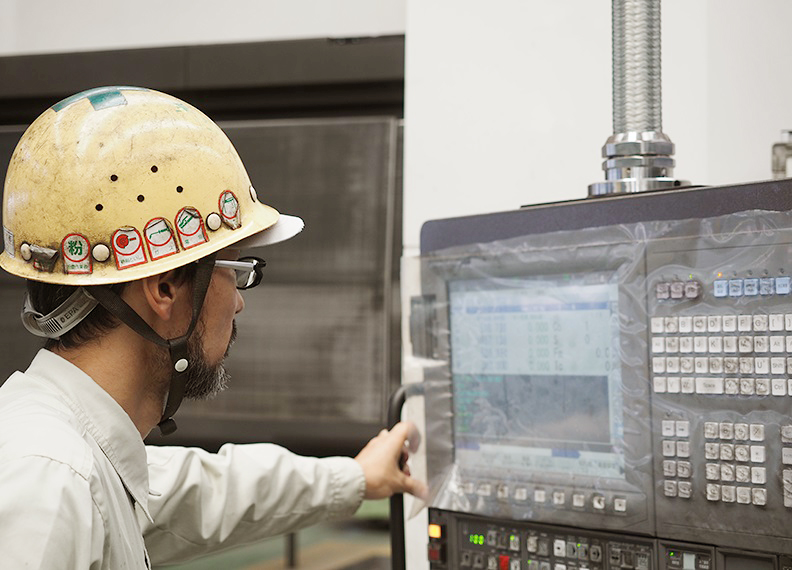 Manufacturing Department Second division
In Manufacturing Department Second division, a mechanical assembly is mainly performed. We are striving in the motto of supplying a good machine to our customers and strict observance of time for the machine manufacturing. These days, a young generation workers also increase in number and it has become a very good place of work.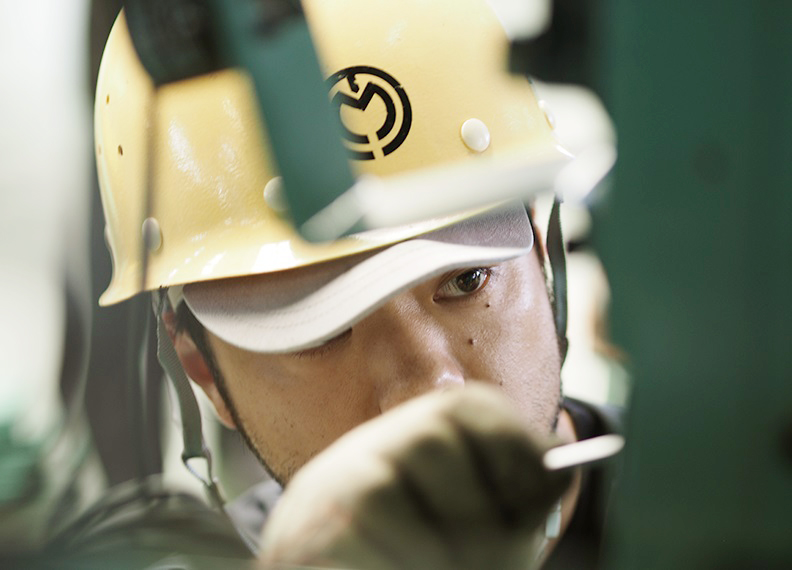 Final examination administration department
As the final examination administration department performs the final check and management of products as the name of the section, wide knowledge and experience are required. From time to time, we respond to the demands demanded by customers and are working on making good products. Young people are also joining and it is a vibrant workplace.